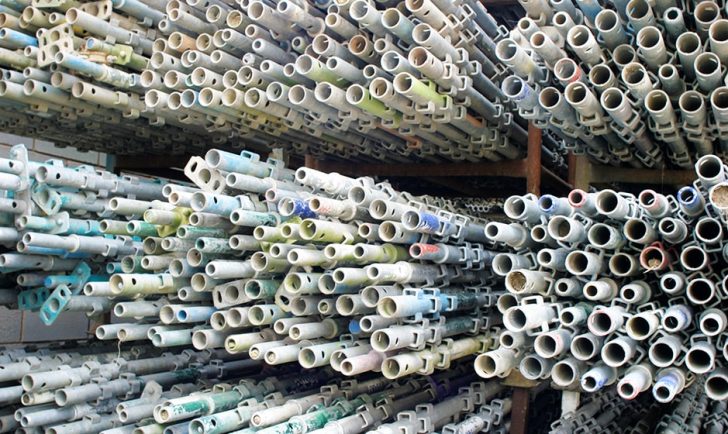 Haki system
Lyndon SGB is the largest UK stock holder of HAKI system. Lyndon makes extensive use of HAKI to provide the ideal solution for:
Site access staircases;
Loading bays;
Bridges;
Drop lift scaffolds;
Overhead line scaffolding; and
Substation sealing end scaffolding.
Layher public access staircase
The market leading HAKI staircase doesn't meet all site requirements in all circumstances. Where there is very heavy pedestrian traffic or the need to have public access Lyndon uses the Layher staircase solution. Lyndon holds a significant stock of Layher equipment to meet its customers' requirements.