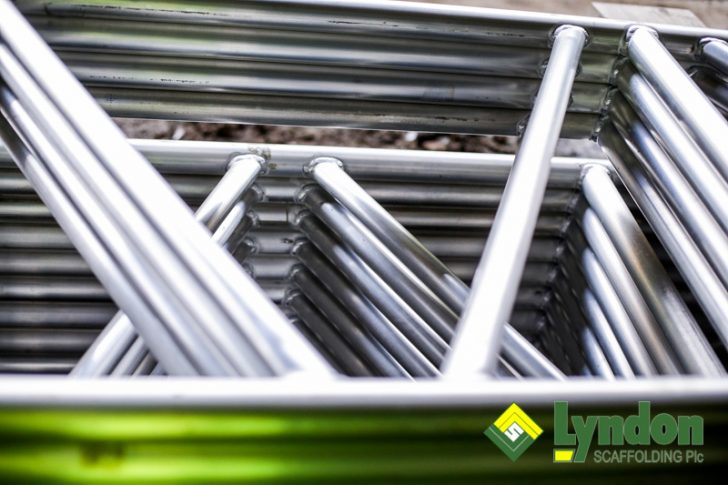 Lyndon invests heavily in its equipment, annually spending around £3 million. Each component is rigorously sourced to ensure that it meets the safety and quality requirements. Few, if any, of its competitors would be able to approach the same level of quality.
Lyndon uses only:
High yield galvanised scaffold tube, 25% lighter but stronger than traditional 4mm tube
Drop-forged fittings
Scaffolding boards to British Standard BS2482
OEM HAKI and Layher scaffolding – no copies
Lyndon thinks deeply about the materials it purchases and forges long term relationships with its suppliers. Controlled and careful purchasing is a key contributor to the eventual safety of the access provided.